VDNG's «Winter Country»: to do list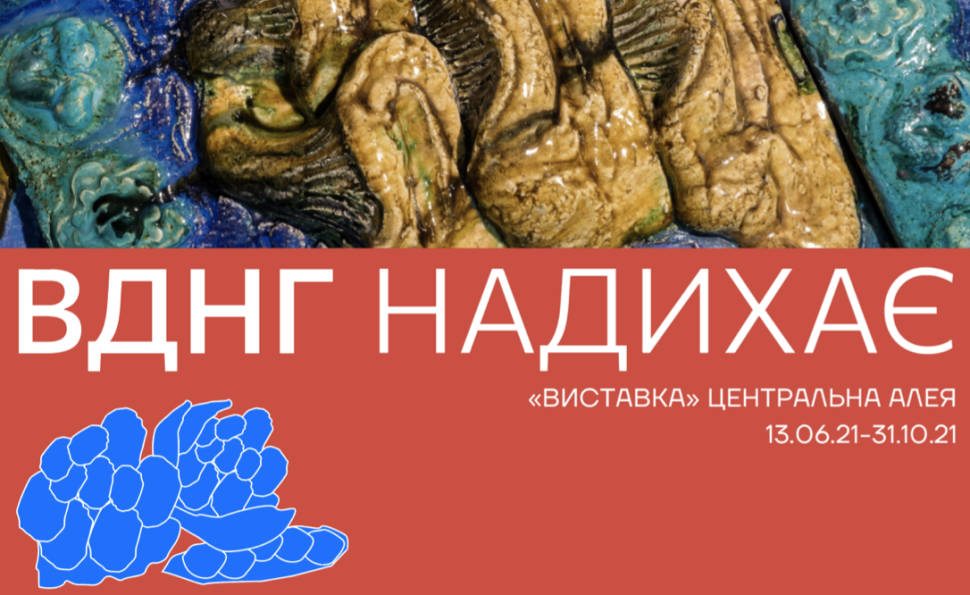 Your guide to all the activities and entertainments
The holiday mood is the most important part of wintertime and it's already here at VDNG. Just come and get it!
To experience the Christmas atmosphere fully, we have compiled the ultimate guide to all the activities of VDNG's «Winter Country».
Ride on the open skate rink!
More than 1,5 square meters of ice for you just in the middle of VDNG! Come and show everyone your virtuoso skating at one of the biggest rinks in the city, decorated with hundreds of colorful lights. Take your friends, families and loved ones to experience holiday atmosphere!
Heat up cold days with mulled wine at outdoor food courts.
A dazzling christmas market is located just next to the ice rink. Here you may find to-go treats and a wide selection of hot drinks. After small treat you can continue exploring all the activities of the park.
Knock to the Did Moroz residence!
For winter holidays only — the 9th Pavilion of VDNG will host Did Moroz (Ukrainian Santa) and his fairy tale friends. Come here with your kids, and take part in interactive show with holiday decorations and unexpected scenario. Here, kids will be able to get into the house of Did Moroz and get to know him and his fairy-tale environment.
Do from scratch a christmas tree toy at Rizdvyana Fabryka Mriy
Christmas Dream Factory (Rizdvyana Fabryka Mriy) is a brand new location of VDNG's «Winter Country». The project is a logical continuation of the last year's residence of the Klavdievo Christmas tree decorations factory. This season, the organizers turned the pavilion into a real fairytale town where you can create your own glass toy, paint it and decorate it with your own hands.
Find your perfect gifts at the «Gift Corporation» Marketplace
It is hard to imagine a holiday without gifts. Well, at «Gift Corporation» you can find hundreds of ideas for presents. Come and get presents for your nearest and dearest now. Here you can find a variety of home decorations, New Year's accessories, toys and sweets.
Get lost in ice sculptures castle!
This season, the ice sculpture castle will turn into a magical universe of the animated cartoon «Mavka. Forest song». All the main characters are already here and have been waiting for the visitors. The sculptures are made of transparent, white and colored ice, and all the features are as close as possible to the animation idea. And don't forget about ice sliding board. The experience is unbelievable.
Slide down a hill on an inner tube
Do you remember that feeling of drive that you experienced in childhood? You better be ready to feel it again! VDNG's «Winter Country» welcomes you to slide down on the tubes. There are four slides — for children (height - 4 meters) and adults (height - 9 meters). Instead of snow the slide covered with special material, that gives you even more powerful acceleration.
Watch the 5D show «Winterra. The Legend of a Fabulous Land»
The main premiere of the season is the Christmas fairy tale «Winterra. The Legend of a Fabulous Land»! According to the legend, somewhere in the world there is a fabulous land where the most secret dreams and desires come true. You can get there only by opening your heart to a fairy tale. See the unbelievable choreographic and acrobatic performances.
Warm up with cocoa at warm «Bavarian Courtyard» food court!
Rest after a walk and make a gastro trip to Germany, visiting the the warm Bavarian Courtyard food court. The main drink in the New Year season is hot cocoa with marshmallows. Order a traditional German pretzel with in addition and enjoy the festive atmosphere of a European small town.
Send Greeting Card by Christmas Post!
Letters and postcards are small treasures, so why don't you share it with your family and friends. There is a Christmas post office at VDNG's: «Winter Country», where you can send postcards and even gifts to relatives and friends
Entrance to the territory is free.